Metal Failure Analysis
MTT's Metallurgical Engineering staff will provide insight into the contributing factors of the failure so you can prevent recurrance. In addition to our state-of-the-art microscopy and prep labs, our Metallurgical Engineering staff has numerous resources at its disposal such as a full chemistry lab (including nonmetallics) and a well equipped mechanical and fatigue lab. This eliminates the need for costly and time-consuming outsources, getting you results on a much faster timeline.
The significance of failure analysis
1.To decrease or prevent the same failure, thus to decrease the economics loss and improve the quality of product.
2.Provided information for technological development and reform of enterprise; Raise the level of product technology and economic benefits.
3.Analysis the disable mechanical parts, and make scientific basis for accident confirmation of responsibility 、 detecting of criminal offence、ruling of liability for damage、insurance services、modification of product quality standard.
Common tools of failure analysis
(1)Fracture analysis
Optical morphology analysis;
Microtopography analysis.
| | |
| --- | --- |
| | |
| Cleavage fracture | Intergranular fracture |
(2) Metallographic structure analysis
| | |
| --- | --- |
| | |
| (40Cr steel: tempering S+ a few T+ strip and reticular F, according to GB/T 13320,it is 5.5level.With the influence of strip structure, the whole structure is inhomogeneous) | (Allumenoveraging: precipitated phaseincreasesin content ,changes in shape, gathers together and becomes thick) |
(3)Component analysis
SEM/EDS;
ICP-OES;
XRF;
OES.
(4)Phase analysis
XRD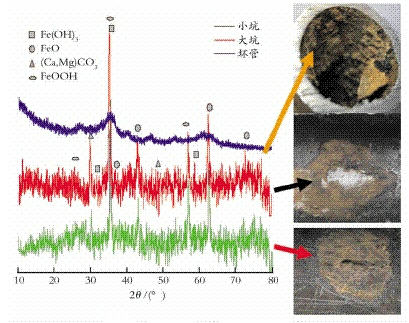 (5)Residual stress analysis
(6)Mechanical performance analysis (Hardness 、Tensile property、bending property)
(7)The process and using environment investigation